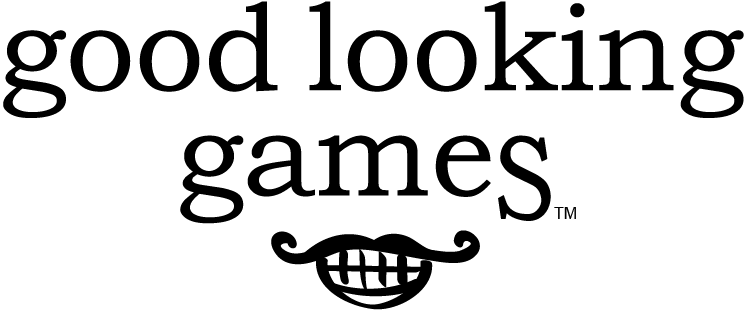 Samurai vs. Zombies
Finally—a Zombie game where you EAT BRAINS!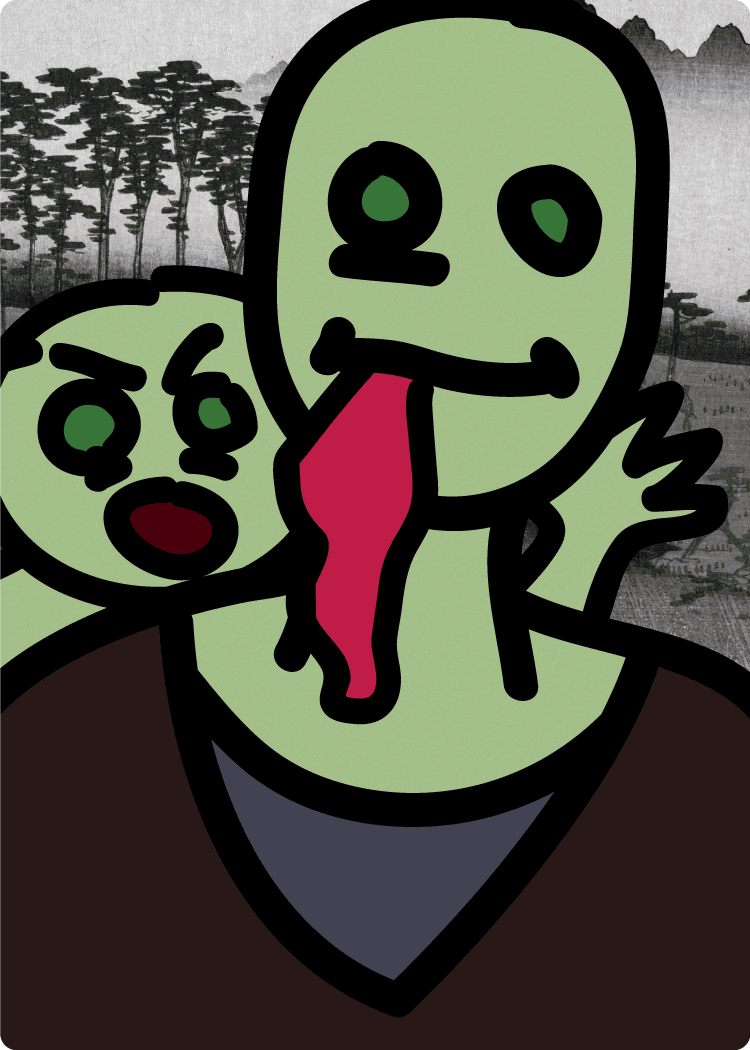 Samurai vs. Zombies is a dead-simple, quick-paced card game with broad appeal. It skips guns & gore to focus on BEING the samurai or zombie. Kids love it (eating candy at game-context appropriate times) is the ultimate motivator and not silly rules get in the way of immersive play. It's a great drinking game while you're waiting for a pool table to open up, or a dynamic appetizer game for the avid gamer.
Gather 14 peasants as a samurai to win and rule japan. Or, if everyone dies, the zombie who ate the most brains wins. The cards, rules, and art are simple so you can learn from a friend or a video in just one sample hand (rule book is still included) and focus on outsmarting your opponents (or out sniffing their brains).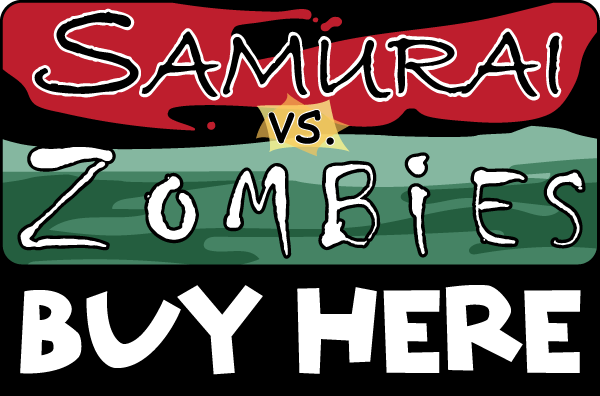 Feedback
Please send me your feedback.
I will be forever indebted to the people who have brought to my attenion the elements of my game that did not work for them. I read and carefully consider all comments so please be forthcoming and detail oriented in you experience with my game. With a print-on-demand publishing model you might see your impact in print sooner than later. Thanks in advance!
FAQ
Ask more questions on my contact page and I'll address there here!
Can you make an app or mobile friendly web page using universal design principles where I can tap to select my throw?
I'll try! Let me know what you think of this universal thrower.
Video
Also coming soon.
Variants
Drinking Variant
The thirsty among you might try drinking a beverage instead of (or along with) consuming a candy brain when you Brain a samurai.
the Chris Nevell
When you brain a samurai, collect a bonus brain for every 3 peasants the samurai had to discard from his or her collected peasants—not the peasants in the pot.
the Chris Nevell
When you brain a samurai, collect a bonus brain for every 3 peasants the samurai had to discard from his or her collected peasants—but not the peasants in the pot.
Gambling Variant
Everyone puts money into a pot. If a samurai wins, he or she gets it all. If the zombies win, split it up evenly by brains eaten. Round down and give the left over to the zombie who ate the most brains.
Slapping Variant
Coming soon. The penultimate and longest running version of this game was a slapping agility game. It was terribly fun, but gave people headaches. Don't play this version unless you already play football and don't need to make sense of the world for very much longer.
Acknowledgements
My wife Sarah Surrain went far above and beyond what I could ask of any person—let alone the one person I hope will stay in love with me—in brainstorming and testing and tollerating and finding even deeper wellsprings of enthusiasm for this game. Thank you, Sarah! Thanks also to Ben Javellana for getting into art school (he has long since graduated) and throwing the pizza party (I've since gone vegan) where I had the idea for this game (10 years later, still no movies of Samurai fighting Zombies. How?!). Thank you to all of the playtesters and long sufferers of my obsession. Thank you to my parents, family, and friends whose support and love infuse meaning into amusing people with art and music (other projects) and play. I have more people to thank, but I wanted to get something up here.